2017 Michael Oremus Foundation
Cocktail Party
Saturday, November 11 – 7PM
Bad Seed Cider Company
43 Baileys Gap Road, Highland, NY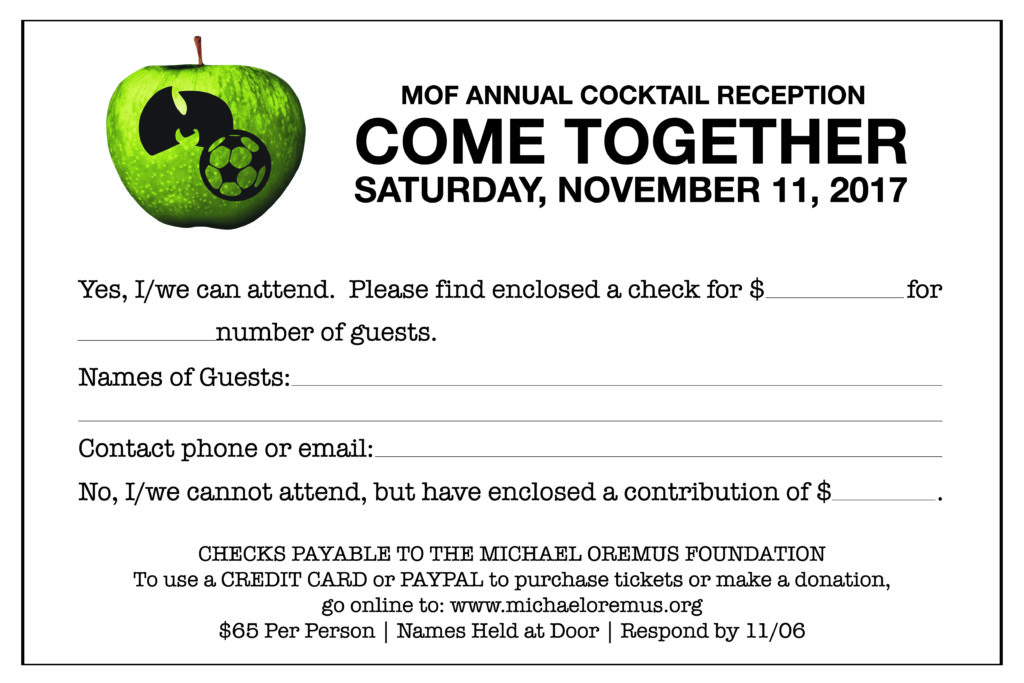 You can now buy tickets for the cocktail reception on-line through PayPal or any major credit card. To buy tickets just select number of tickets you want to purchase below. Click the Buy Now button which will bring you to the PayPal site. You will be given the option to pay with a credit card or to login to your PayPal account.
The estimated value of this ticket is $35. Under IRS rules, donors can only deduct the amount of their contribution that is more than the value of any goods or services received.
If you cannot attend the Cocktail Party but would like to make a donation to the Michael Oremus Foundation, please go to the Donate page.